Tax Compliance for Small Nonprofit & Tax Exempt Organizations
Among the various small nonprofit & tax exempt organizations who have become 501(c)(3), there are some who aren't aware that they need to report to the IRS each year. Just like how individuals need to file the tax return every year, it is the responsibility of the nonprofit to file special form each year and submit it to keep their exempt status intact.
Small nonprofits have to just file Form 990-N which is also called an e-Postcard. This is an easy to use form and takes only a few minutes to file and can only be submitted electronically. It is simple to file 990-N in 3-steps with TaxBandits.
Definition of Form 990-N
Small tax-exempt organizations having annual gross receipts of $50,000 or less can achieve their annual reporting requirements by filing the Form 990-N.
Due Date to File 990-N (e-Postcard)
The due date to e-file Form 990-N each year is on the 15th day of the 5th month after the end of the tax year.
For example, if your tax year ends on Dec 31st, the e-Postcard is due on th of the following year. Now if the due date falls on a legal holiday, Saturday or Sunday, then the due date will be the next business day.
Is it possible to file an e-Postcard for the Prior Year?
Yes! You can e-file the Form 990-N of the previous two years through IRS authorized e-file providers like TaxBandits. You cannot file the e-Postcard for the prior year from IRS website.
Can the Form 990-N be filed before the close of a Tax Year?
No! It is not possible to e-file your Form 990-N until the tax year ends.
Filing Form 990-N (e-Postcard)
By using a user-friendly and easy to use e-filing service provider like TaxBandits, you can file your e-Postcard in three simple steps -
Enter the EIN of the organization.
Choose the filing year and review the Form 990-N summary.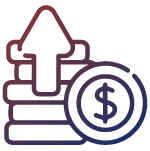 Pay and transmit to the IRS directly.
When I tried to e-file the e-Postcard for my organization, an error message was indicated stating that the EIN was incorrect. What should be done?
If you get an error message indicating that your EIN was incorrect, immediately contact the IRS to confirm that you have all the correct information about your organization.
Another organization has filed an e-Postcard using the EIN of my organization. What should I do?
If another organization has used your EIN to e-file its Form 990-N, and the IRS will notify the other organization of its error. This scenarios sometimes occurs when a subordinate organization uses the EIN of a related organization or the parent organization.
Can I get a confirmation that I e-filed my Form 990-N?
Yes, By using TaxBandits, you will immediately get a mail, notifying about the e-filing of your Form 990-N. Even if it gets rejected, you will get a mail specifying the reason for it.
How long does it take my e-Postcard get shown up at the IRS Form 990-N search site?
Once your Form 990-N (e-Postcard) is accepted by the IRS, it might take about 3 weeks for it to appear in the IRS Form 990-N Search page .