E-file IRS Form 990-N (e-Postcard) in 3 Simple Steps
Simply, Safely & Securely e-file Form 990-N (e-Postcard) for Current & Prior Tax Years within Minutes
When is Form 990-N Due?
Form 990-N is due annually by the fifteenth day of the fifth month following the organization's tax year end date. For calendar year tax filers (those whose tax year is January 1 to December 31), the deadline is May 15 of the following year.
What are the penalties for filing Form 990-N late?
There is no penalty for filing Form 990-N late, however, organizations that fail to file Form 990-N for three consecutive years will automatically lose their tax-exempt status on the filing due date of the third consecutively-missed year.
Required Information to E-file Form 990-N for New Organizations
Note: If your organization has previously filed with the IRS, you will not need to provide the information listed. Our comprehensive software will automatically import your organization's information from the IRS database upon entering your organization's EIN.
The following information is required to e-file an e-Postcard for a new organization:
Employer Identification Number (EIN)
Tax Year
Legal Name and Address
Various Names of the Organization (if applicable)
Website Address (if applicable)
Confirmation of Gross Receipts of $50,000 or less
Written Statement if the organization is going out of business
Steps to e-file Form 990-N with efile990n.org
Filing your Form 990-N (e-Postcard) can be done in three simple steps:
Search Organization's EIN
Simply enter your organization's Employer Identification Number (EIN) and review your previous filing history. Your EIN must match with the IRS's records.
Select Filing Year
Choose the available tax year from your filing history to e-file and review your Form 990-N summary to ensure everything is correct. Currently forms for current and previous years (2021, 2020, and 2019) can be filed.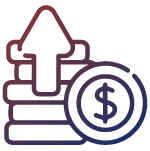 Pay & Transmit
Once you've submitted and verified your information, simply pay our one-time transmittal fee and e-file your Form 990-N directly with the IRS.
Why You Should E-file 990-N with ExpressTaxExempt
efile990n.org is the #1 IRS-authorized e-filing online software company and provides a safe and secure filing process to submit Form 990-N directly to the IRS. Our e-filing method is very simplistic and easy-to-follow. We also provide internal error checks to ensure that all required fields are completed. Our US-based support team is available via phone, live chat, and email to assist you with any questions or issues that you may have while filing.
Here are some of the reasons you should choose ExpressTaxExempt:

IRS approved e-file provider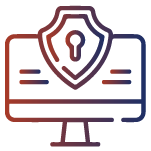 Safe & secure e-filing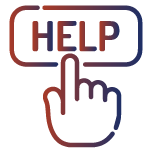 Help from tax experts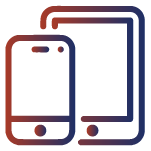 Filing through Android & iOS mobile app available
E-FILE IRS FORM 990-N at just $19.90 FOR CURRENT (2021) & PRIOR (2020 & 2019) TAX YEARS
FAQs on e-filing Form 990-N
How can I check the acceptance status of my Form 990-N?
Your e-Postcard status can be checked any time at expresstaxexempt by simply entering the email address used when you originally filed your e-Postcard along with your Return Number which is provided to you via email after payment and transmission of your return to the IRS.
What happens if i file a Form 990-N (e-Postcard) late?
There is no immediate penalty but if you decide to not use the e-Postcard option, choose to file late, or don't file at all. But, if an organization fails to either send an e-Postcard or file Form 990 or 990-EZ manually for three consecutive years, the IRS will revoke all privileges and the organization will automatically lose its tax exempt status.
If the IRS rejected my e-Postcard, what should I do?
If your Form is rejected by the IRS, you will be provided with the detailed reason why your Form is rejected. Once you have determined the reason why your form was rejected, you may correct the Form 990-N and re-submit at no charge. You may need to call the IRS to confirm information about your organization before re-submitting it.
How will I know if the organization's exempt status has been revoked?
In the event you believe that your exempt status has been revoked, you should contact the IRS immediately to determine if your status has actually been revoked and also the steps you need to take care to re-apply for exempt status.